At Eastleigh Dental Practice, we provide a full range of bespoke facial aesthetic and skin treatments, uniquely tailored to you for beautiful, natural results including anti-wrinkle injections, dermal fillers and thread vein removal.
We feel that, with our understanding of facial anatomy, dentists are the best clinicians to provide this treatment and Dr Rishika Patel has over four years of experience delivering these treatments pain-free and with great results.
Wrinkles and fine lines aren't just telltale signs of ageing; brow frowns and wrinkles around the eyes, like crow's feet, can also make you look tired or 'hard'.
By relaxing wrinkles on the face and dramatically softening facial expression lines, this is a pain-free, quick and safe treatment that gently masks the telltale signs of ageing to leave skin younger-looking and more refreshed.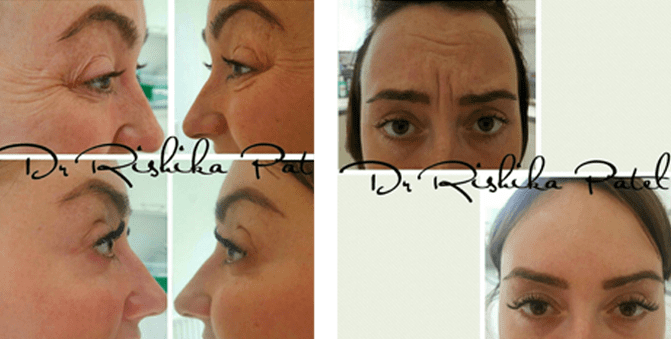 Anti-wrinkle treatment is a simple way to produce a youthful appearance.